Five things, Nashville and beyond, that I'm currently trending...
With the weekend of Halloween upon us, what's more appropriate than a list of five of my favorite spooky themed highlights?
1. Halloween Dinner Parties
If you're an avid reader of Nashville Fashion Blog, you'll know that I'm ALL about the dinner party. I love the sophistication of an elegantly placed dish, the pop of food on a white plate, and delicious hand-shaken cocktails to top off an evening. Themed dinner parties add a bit of flair to the occasion and correlate perfectly with the holiday season. Here are some of my favorite Halloween dinner party pictures and ideas:
2. Pumpkin Carving
On tonight's to-do list, I'm all about engaging in the Halloween festivities with a little pumpkin carving. I prefer the classic and basic triangle eyes, nose, and toothed mouth, but fanatics can get wild with their carving skills.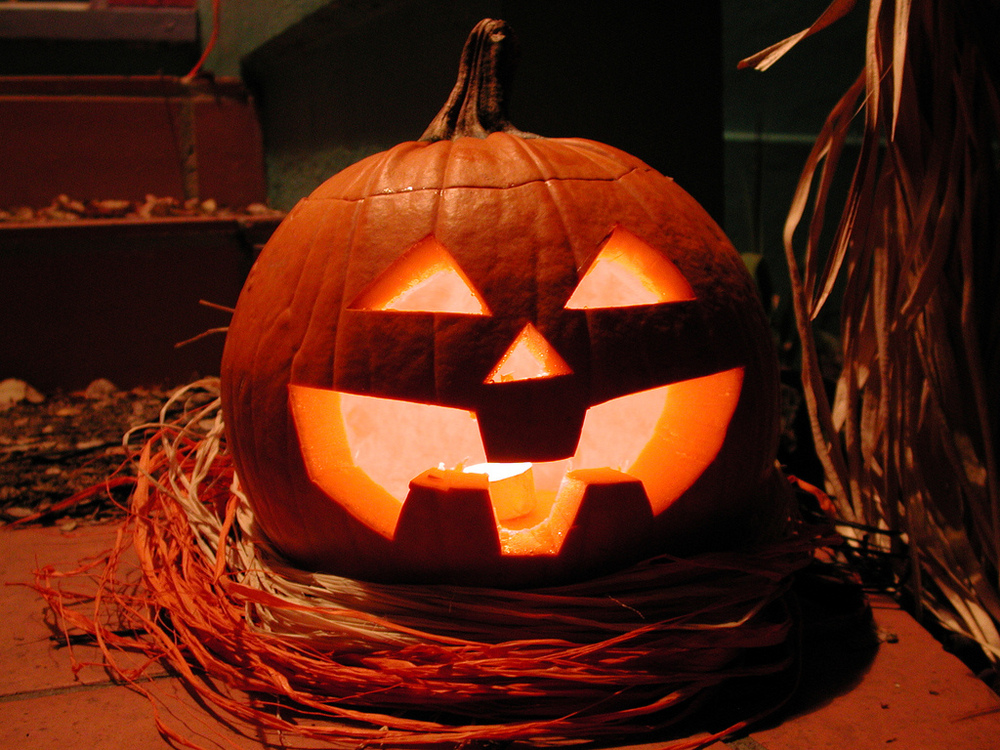 3. Epic Costumes
One of my favorite things about Halloween is posting up in one of my local watering holes and people watching for excellent costumes. I'm not talking Sexy Finding Nemo (yes, it's a real costume) or Slutty Nurse, but those magnificent ensembles that truly represent Halloween costuming at its finest.
4. Haunted Houses
I have a love/hate relationship with haunted houses. Last year a friend and I attended a local haunted house (Death Valley, maybe?), wherein I spent a good $10 of my entry fee either with my eyes closed or attempting to climb up my friend in terror. The scary makeup, chainsawed men who chase you, loud pops of noise, and the quick leap of a ghoul for a terrifying scream... I love that it scares the hell out of me.
Nashville has some great haunted houses and haunted woods attractions. I recently gathered a group of friends to test my limits at
Scream Creek
. It was an epic haunted woods win.
5. Halloween Movies
Confession. I've been watching nothing but AMC's Fear Fest for the past month. Seriously. I'm absolutely totally obsessed with scary movies. It's irony at its finest, because I get terrified, scream, and latch on to the person closest to me during about 90% of the films, but I love it! There's nothing better than an evening on the couch, curled up in a blanket, munching on some gourmet popcorn, and scaring the hell out of yourself. Although I'll watch just about anything, I'm partial to the classic and timeless flicks. Here are a few of my favorite scary movies:
The Exorcist.
Not only is this 1973 classic film my favorite scary movie of all time, it's also one of my favorite movies ever. Halloween or not, this film is a must.
Night of the Living Dead.
By today's standards, this 1968 black and white film is seriously tame. But it's important to remember that this classic was a catalyst for the entire zombie movie genre.
Halloween.
The 1978 film is a classic icon of the spooky season and the first to ever showcase events through the killer's eyes.
The Shining.
Filmed in 1980, this classic horror film is terrifying, suspenseful, and so weird. And nothing is creepier than those little twin girls!
What are some of your favorite horror movies?