While I've always had my daily beauty routines and rotating favorites, I've never been much of a beauty buff. There are an overwhelming amount of products on store shelves, each one promising to complete your perfect look and leave you beautiful and flawless. And with so many products, advertisements, and beauty buffs out there, it's challenging to know what will stand out from a crowd.
So, I thought I'd take a rare moment to switch from holiday dresses, cashmere sweaters, and knitted scarves- to highlight some of my favorite finishing touches for every ensemble.
Step 1 in the beautification process, this face moisturizer is designed to firm skin and smooth out lines. Moisturizing and hydrating, this product will leave your face velvety smooth and smelling beautifully.
I first got turned on to L'Occitane a few years ago when a friend gifted me some products on her return from a summer in France. (Apparently, she had lived about a mile down the street from where the products were made.) Since then, I've been ordering their products online, and got giddy with excitement when I realized there was a store in Nashville's Green Hills Mall upon moving here.
Typically retailing for $42.00, this product has been reduced to a mere $33.60, as it is being discontinued!! Ahhh!!! Fortunately, L'Occitane offers a variety of rich and luxurious products, so I'm sure I'll get over it soon.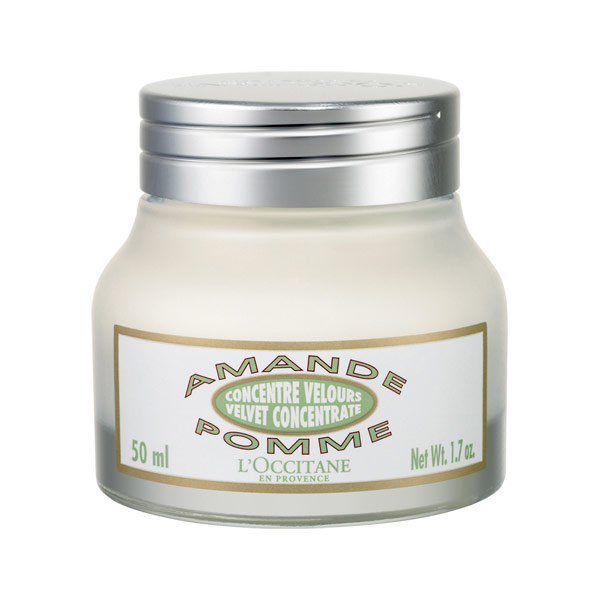 In 7
th
grade I sat next to a girl in AP English class with the worst foundation line imaginable. We're talking orange face with a caked jaw line and a harsh transition into pale skin. I was consistently distracted by her non-blending techniques and vowing to never be 'that girl', have used power-based foundations ever since.
I've tried several power-based foundations over the years, but have stuck with Bare Escentuals Mineral Foundation since around 2003. The SPF 15 foundation is designed to give you flawless coverage that won't clump or cake. According to the product description, this mineral foundation is "clinically proven to improve the appearance of your skin over time" and "diminish the look of fine lines and wrinkles without drying out your skin."
Retailing for $26, a little goes a long ways.
Last Christmas I received a surprising package from my minimalist Levi jeans, Target hoodie, and Converse shoes wearing brother- a mountain of Mac cosmetic products. Uh, yeah, amazing. I'm assuming he (actually!) ventured to the mall in Lexington, KY where our mutual friend runs the Mac counter, gave her some cash, and asked her to pick out some products for me. Epic brother win.
In the mountain of products was this gem- the Mac Fluidline Eyeliner. I had previously used a variety of pencil products, but decided to give the liquid eyeliner a try. Using an accompanying Mac eyeliner brush, I dipped the bristles into the jet black liquid, concentrated in the mirror, and slowly dragged the brush across my eyelid. Fluid, precise, silky, and soft- I fell in eyeliner love.
Available in a variety of colors (I wear Blacktrack), this product retails for a mere $15 and is guaranteed to last you months and months. This is one of my favorite makeup products I use.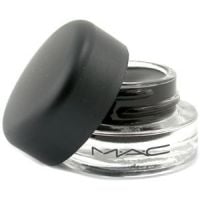 Prior to my Mac mountain Christmas gift, I have never been brand loyal to mascara. I mean seriously, what's the difference between the stuff I can buy at Kroger and what I can pick up at the Macy's counter? Apparently a lot. I always figured mascara is mascara is it doesn't really matter what brush, brand, or other feature you use, as long as it goes on black. I was wrong.
THIS is the most incredible mascara you will ever use in your life. That is how strongly I feel about this stuff. The $19 Mac Haute & Naughty Lash Mascara description reads:
A two-in-one mascara that lets you choose if you want lashes to be naturally defined, or instantly combed and loaded for full-on drama. Easy to use dual-wiper system allows this lightweight formula to go on either way. One wiper refines the application for a clean sweep, while the other loads the lashes for greater impact.
I guarantee if you try, you will love this product. I've already turned four of my friends into believers.
I'm partial to my rotating collection of Blistex, Burt's Bees, and Chapstick, but when it comes to lipstick and lip gloss, it's often difficult to find the perfect shade. I now have a vast collection of Mac lip gloss colors, but only a few lipsticks I wear on occasion.
Somehow between purchasing salmon and paper towels on my last grocery trip, I stumbled into the beauty aisle and was drawn to this bright, shimmery color. Retailing for around $6, I figured I couldn't lose. Now, this is one of my new favorite lipsticks.
Designed from micro-mirror pigments, the lipstick is designed to give the wearer a smooth feel with a creamier finish. It may not be the best shade for the winter months, but I like the light, fun, and girly finish it provides.