photo from
http://nashvilleandbeyond.com/wp-content/uploads/2010/08/nashville-posh-tax-free-weekend.jpg
I have been absolutely, completely, and utterly obsessed with Frye boots for the past decade. What I love about these shoes is their timeless appeal and durability. These shoes will last you years! Decades, even!
I bought my first pair of Frye's several years ago; a vintage pair of cowboy-ish boots from a hole-in-the-wall boutique in Kentucky. Keep in mind, I was rocking these boots before I moved to Nashville, so these were a hip little find that I would often pair with a green silk dress to add a little juxtaposition to my ensemble. And I got compliments ALL THE TIME. Seriously. They were that cool. Then… I move to Nashville. AKA – Country boot capital of the world! So I was no longer super indie and hip with my vintage cowboy boots, I was just another girl who looked like they belonged at Wanna Be's Karaoke Bar.
My Frye cowboy boots that make me look like a tourist :(
photo from http://www.deadlyvintagesweets.com/clothing/fRYEcowboyboots.side.jpg
So, I knew I had to get a new pair of Frye's and quick! And what better place to score a pair of these quality boots than the uber-stylish boutique, Posh Boutique?! After eyeing a pair of Campus Frye's for a good six months, I finally watched the price drop from $300 to $200 and I swooped in to make my score. While I absolutely love, love, love Frye, the only problem? The price! Now, while I like to pretend I have a trust fund waiting for me, spending a lot of money of one item makes me want to have a panic attack. But, if the merchandise is quality, stylish, timeless, and I know it will last me many, many years to come, I am all about spending a little more. The thing about Frye boots is that they are an investment piece, and will be worth every single penny.
My new Frye Campus boots from Posh Boutique!
photo from http://cdn.is.bluefly.com/mgen/Bluefly/prodImage.ms?productCode=308272701&width=340&height=408
So when I hear about a Frye Trunk Show in Nashville, you know I gotta make it down! This Friday at 10:00 am through Saturday

at 7:00 pm, Posh Boutique in Hillsboro Village will be hosting a Frye Trunk Show. The store promises to have a huge selection of shoes for both men and women. Aaannnnd.. one lucky individual will be winner of a free pair of boots! Let's hope it's me. Seriously. I need at least fifty pairs of these things in my closet asap. So, if I don't win, please feel free to just buy me a pair. Come on, you know you want to!!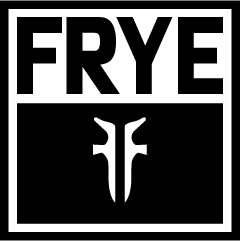 photo from http://pic.51windows.net/Logos/F/FRYE_logo.gif